What is on a background check?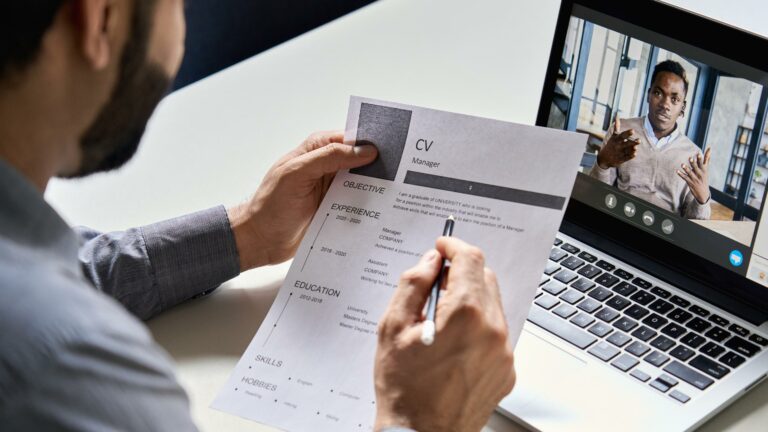 Have you made an employer's short-list in a job hunt lately? If you're one of the finalist candidates – or the chosen applicant – the employer may want to conduct a background check on you before bringing you on board. Your work history, identity, financial, and criminal status may be scrutinized as part of the process.
Employers who conduct background checks want to confirm details about you and see if you present a risk to them. Being prepared will help you avoid any nasty surprises. After all the work you've done to get this far, you don't want to let incorrect or missing information prevent you from getting that great new job.
How Does A Background Check Differ From A Reference Check?
When you apply for a position with a new employer, it's likely you'll be asked to provide references. This means the employer may want to contact some of your previous bosses, co-workers, people you've managed (if you're interviewing for a management role), or personal references. You can prepare the people you ask to serve as a reference in advance.
The employer may also want to conduct a background check. Their primary goal is to confirm details about you and your past that you've provided to them. Basic information such as your education, employment history and even your identity fall into this category.
An employer might additionally want find out if there are any skeletons in your closet. Mostly they would search for negatives that could affect your job performance. In this "personal information" category are details of your credit and financial status, driving abstract, criminal record and civil litigation documentation (are you suing someone or being sued?).
Readying Your Basic Background Information
An employer may want to confirm some essential details about you prior to moving ahead with a signed job offer. Typically the following details would be verified.
Note how you can get each element ready ahead of time.
Identity: are you really who you say you are?
make sure you have two separate pieces of photo ID ready, like a driver's license, provincial health card (if it includes a picture), recent student card, passport etc.
bring your Social Insurance card with when it's time to sign the offer
Education: did you attain the degrees and credentials you've claimed to have earned?
order transcripts directly from the schools or institutions you graduated from
make photocopies in case the employer wants to keep a set
Employment History: did you work where you say you've worked for the time that you've stated on your resume?
contact your previous places of work and ensure the accuracy of the information they'll give out to prospective employers
Readying Your Personal Background Information
Will your job require you to have a good deal of responsibility? Will you be working with money or finances, confidential data, or will you need to be bonded?
If yes to any of the above, there's a good chance the employer whose short-list you've made will want to conduct a personal background check on you. Here's what to expect and how to prepare:
Credit and Financial Status: do you have a positive credit record and have you ever been bankrupt; also did you earn what you claim to have earned?
contact Canada's two main credit bureaus, Equifax and TransUnion Canada, to request copies of your credit reports; look them over and see if there are any mistakes to correct
have your most recent Income Tax T4 slips (or CCRA Assessments) handy just in case you're asked to authenticate your previous earnings
Driving Abstract: if you are applying for a job as a courier, taxi driver, truck driver or related occupations, is your driving history free of major accidents and motor vehicle offences?
visit your provincial government's website and look for "Driver's Record"
order a copy of yours, then see if the details are right or not
Criminal and Civil Litigation Records: are you guilt of a federal crime which you haven't received a pardon for yet, or are you suing someone (or being sued)?
request a Certified Criminal Record Check from the RCMP; you'll have to get fingerprinted at your local police station or authorized outlet, but your prints will only be used for identification purposes and nothing else, according to the RCMP website
start the Criminal Pardon process if you have an unpardoned crime on your record
be aware that court documents pertaining to civil litigation – such as lawsuits – can be obtained as part of the public record unless sealed
You Can't Hide, So Be Prepared
If an employer really wants to get the lowdown on you, they'll pay for professional investigation services to conduct a background check on you. The service will probably start with a simple online search. So clean up your digital dirt at a minimum.
Verifying the facts about you that exist for others to see, as described above, can take a bit of time and cost a few dollars. Think of it as an investment in your job hunt: keeping your public records correct, and knowing what's out there about you, beats snagging that much hoped for job offer, only to see it evaporate should negative details emerge about you in a background check.