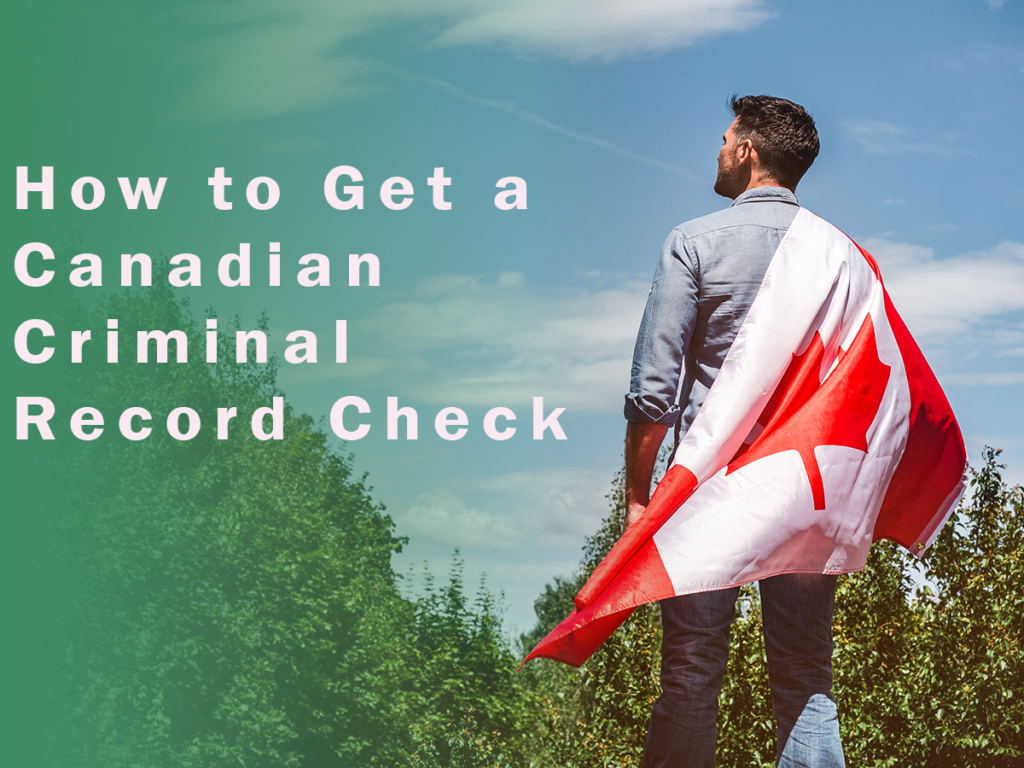 How to Get a Canadian Criminal Record Check
Basic Canadian Criminal Record Check
To obtain a basic Canadian criminal record check, you typically need to follow these steps:
Define the Purpose

First, identify the reason for the criminal record check because there are different types of Canadian criminal record checks: a basic check, a vulnerable sector check, and an enhanced police information check (E-PIC). If you'll be working or volunteering with vulnerable populations such as the elderly, people with disabilities, and/or children, then you'll need a vulnerable sector check.

Identify the Appropriate Agency

Determine which agency or organization is authorized to conduct criminal record checks in your province or territory. In most cases, it's the local police service or your Royal Canadian Mounted Police (RCMP) detachment.

Gather the Required Documents

Find out which documents and forms of identification are needed for the application process. This may include a completed application form, proof of identity (e.g., government-issued photo ID), and proof of address.

Submit the Application

After you've identified the kind of check you need and what information is required, submit the completed application form and required documents to the designated agency. Depending on the jurisdiction, you may need to apply in person at a police station. Some agencies may also require payment of a fee at this stage. It's important to note that the specific process and requirements can vary by province or territory in Canada.

Wait for the Results

The agency will process your application and conduct the necessary checks in the Canadian Police Information Centre (CPIC) database that's managed by the RCMP and search other relevant local sources. The processing times can vary, but it typically takes a few weeks to receive the results and/or to hear back from your prospective employer (if you're completing the Canadian criminal record check as part of the hiring process).

Receive the Clearance

Once the check is complete, you'll receive a document or certificate indicating the outcome of the check. This could be a letter, a form, or an official certificate, depending on the jurisdiction and the type of check requested. If the check was requested by a prospective employer as part of a hiring process, you may not receive a document or certificate but rather a formal offer of employment.
If you require a vulnerable sector check or an enhanced police information check (E-PIC), additional steps, such as obtaining fingerprints, may be necessary. The agency or organization requesting the check should provide guidance on these additional requirements.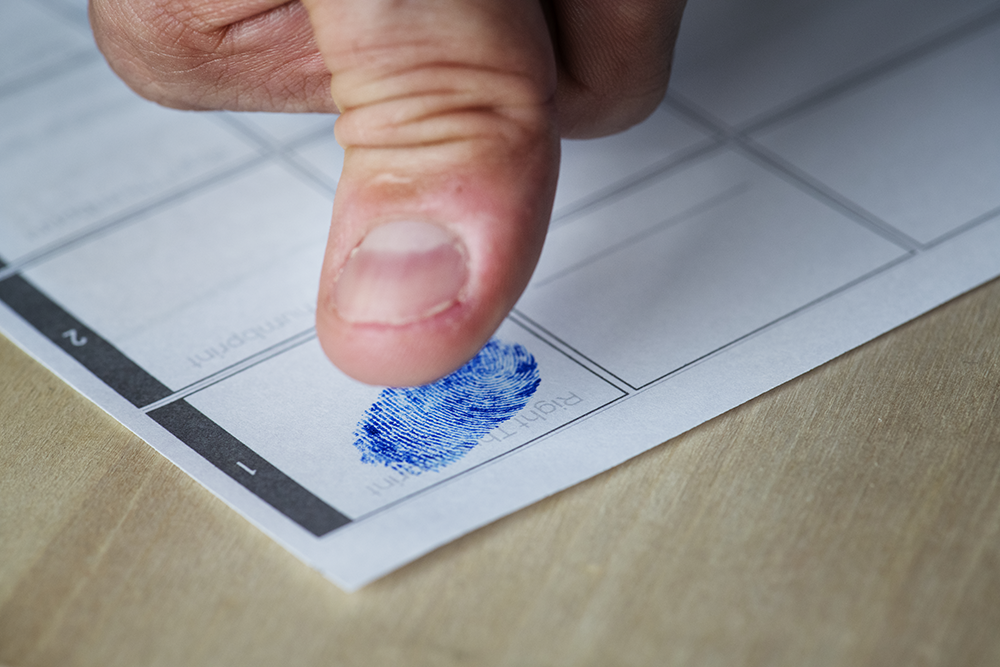 Online Criminal Record Check Canada
You can also obtain a basic Canadian criminal record check online and receive results electronically without the need for in-person visits to a police station or RCMP detachment.
To submit an online application, all you need to do is provide personal information such as your full name, date of birth, and address and consent to conduct the check. Online Canadian criminal record check services may use various methods to verify your identity such as requesting scanned copies of identification documents, answering security questions, or digital identity verification services with biometric screening.
Online checks in Canada involve a fee, which can be paid securely through the service provider's website. The fee varies depending on the type of check and the jurisdiction.
After completing the online application and paying the fee, submit the application electronically through the service provider's platform. The provider will then process the application and initiate the criminal record check. Once the check is complete, the results are typically delivered electronically through a secure online portal or via email. The results may be in the form of a certificate, a letter, or a digital document, depending on the service provider.
There are some limitations and restrictions. Checks like vulnerable sector checks and E-PICs that require additional steps such as providing fingerprints or undergoing further verification aren't suitable to be done online.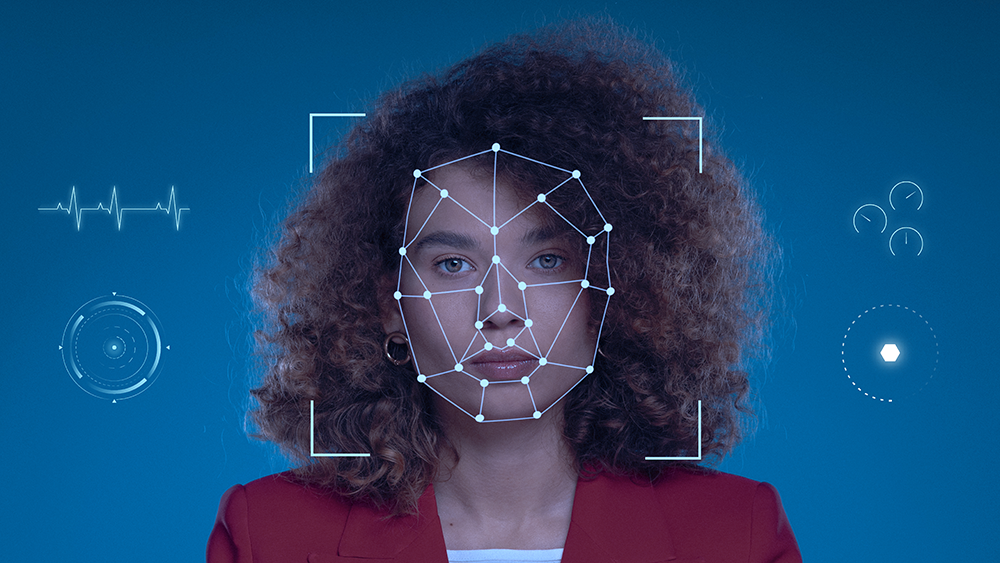 Digital Identity Verification
Identity verification, like the instant identity verification by Certn that powers MyCRC, is often done in conjunction with Canadian criminal record checks to confirm that the identifying information a candidate provides matches a valid government-issued ID. Certn OneID uses biometric facial recognition technology via a simple online user experience to verify identity instantly. All you have to do is to take a photo of your ID document (normally a driver's licence or passport) with a webcam or smartphone and then take a "selfie" with the same device.
Identity verification is the first step in making sure that the person requesting the check is who they say they are. Online biometric identity screening as part of this process has three main benefits:
Helps Prevent Fraud– Since our lives are increasingly online, it's important for the service provider to make sure the check is being run on the right person.
Saves Time– Not all time consuming mistakes are malicious. For example, identity verification through manual data entry might lead to errors such as transposing first and middle names that could cause delays and require you to show up in person to verify your identity.
Facilitates a Better Experience– The manual way identity verification is done is by scanning and emailing identity documents, or worse: waiting in line at the post office or police station. Online biometric identity screening is faster and easier.
Is MyCRC Legit?
Yes, MyCRC is legit. MyCRC is an authorized service provider that offers online Canadian criminal record checks in all provinces and territories. MyCRC is approved by local police agencies and the RCMP to handle the electronic submission and retrieval of results. You can trust the accuracy and legitimacy of the results.
Click here to order a Canadian criminal record check on yourself.