Why Comprehensive Screening Matters for HR plus 5 features of background screening software
Comprehensive screening is a crucial component of the hiring process that can help organizations to reduce turnover, improve safety, improve morale, and save money. Helping to ensure that potential candidates have the right skills, qualifications, and experience necessary, HR professionals can rest easy knowing their candidate is the right match for the position in question. Ultimately, a complete background check helps make it easier for companies to hire qualified employees who are more likely to stay with the organization.
By improving employee retention, companies may begin to see a lower cost over the long-term by reducing recruitment and training costs.
Furthermore, comprehensive background check systems for employers can help the company build a more diverse and inclusive workplace – as a standard policy helps them to identify individuals with the same qualifications regardless of race, gender, or other factors. Comprehensive screening is a valuable tool for HR departments to ensure they are choosing the right employees who will meet their organization's specific needs.
Understand The Need For Background Checks
Background checks are becoming increasingly necessary for employers when screening candidates. It's wise to employ qualified, and trustworthy employees to uphold critical safety protocols within their role.
When conducting a background check, as a minimum, employers will likely want to look into an individual's employment history, criminal history, past public records, and education qualifications. This information gives an employer a clearer picture on whether or not the person would be suitable for the position that they're trying to fill.
Background checks serve many other purposes beyond just verifying an individual's qualifications. It can also help protect the company and its employees from potential liability issues.
Use Comprehensive Background Screening Software
Comprehensive background screening software can help you to streamline the hiring process by providing you with real-time results and detailed reports that will save time and resources for your recruiting team. This type of software should include an intuitive user interface that allows HR professionals to quickly set up programs, customize screening packages, run searches, review results, and generate reports in a matter of minutes and days instead of weeks. These are a few of the benefits you will get if you register with a background screening service.
5 Features to Consider
1. Accuracy and Timeliness
A good platform will provide accurate and timely information about an individual's history. This means that any past records or other important information is easily accessible and up-to-date.
2. Convenience
The ability to search for data on potential employees all in one place can save your company time and money in the long run. A good platform will make it easy for the HR team to conduct background checks with minimal effort and maximum efficiency. If it's integrated with your preferred hiring platform or applicant tracking system (ATS) through a background screening API, even better.
3. Security
When dealing with sensitive information, security is a top priority. Look for platforms that have strong data encryption and authentication protocols to ensure the safety of your data.
4. Compliance
The platform will be up-to-date with all relevant employment laws and regulations in order to protect you from any potential legal ramifications. For example, there are a number of regulations Certn is required to fulfill to maintain its status as a background check company.
5. Scalability
Your business will likely continue to grow over time, so it's important that your background screening platform can keep pace with demand. Choose a platform that can easily scale up or down as needed for your organization's needs.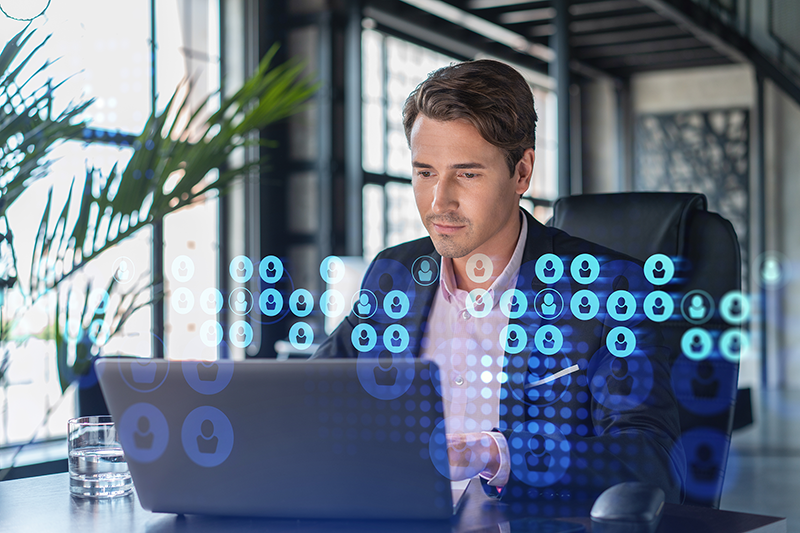 Finding the Right Fit
Finding a background screening provider can be a daunting task. With so many services available, it's important to take time to compare features and read the platform's background check reviews before committing to one. It's also essential to ensure that the company you choose has a solid reputation for accuracy and reliability when conducting thorough background checks on candidates.
Fortunately, there are several online resources dedicated to help determine the best background check service in Canada. Review sites like G2.com provide detailed reviews from customers who have used various services. Information for the company you are considering can usually be found on the  background check cost, turnaround time, accuracy, and customer service.
Automation To Enhance Efficiency
Modernizing and automating the background screening process is a key element to improving efficiency in organizations. Automation of the background screening platform can help streamline multiple processes, reduce costs associated with manual labor, and enhance accuracy in results. In addition, the automation of the platform enables companies to access more sophisticated and advanced tools while complying with local laws and regulations.
Automation  allows for faster response times to employers who are seeking out information regarding candidates or employees. Furthermore, it reduces time spent on adhering to multiple laws related to data security and privacy, as the screening company is required to operate within the confines of compliance.
In order to effectively utilize this automation solution, HR professionals or hiring managers  will want to ensure they are working with a reliable screening company that can provide comprehensive solutions tailored to their needs.
Properly implemented automation of the background screening platform will not only help enhance efficiency but will also result in improved accuracy of results and increased security.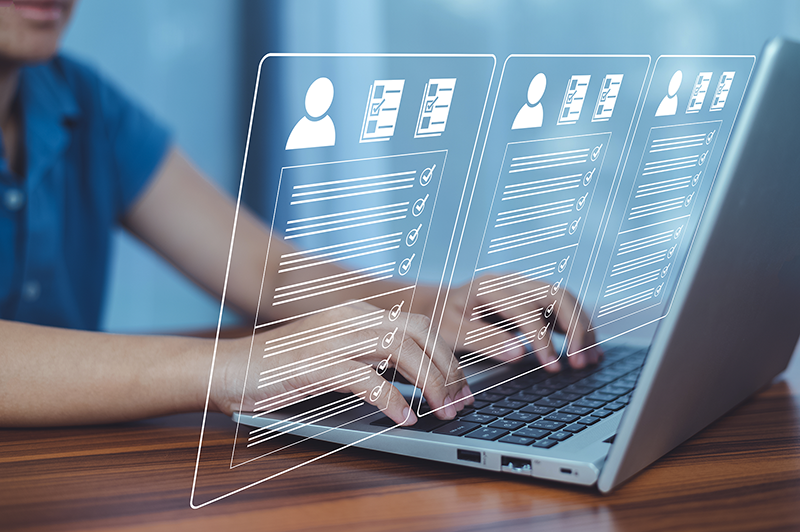 Leverage Detailed Reports To Make Informed Decisions
Having detailed background screening reports can make all the difference when it comes to making informed decisions when it comes to hiring and other personnel matters. With a comprehensive background screening platform, employers have access to everything they need to know about potential employees. These platforms provide detailed information on an individual's record, employment history, education qualifications and more – giving employers the insight they need to make smart decisions.
Receive Professional Assistance When Needed
Having professional assistance from your screening provider is also essential for staying up to date with new regulations, understanding best practices, and resolving any issues that may arise during the process.
Whether you're just getting started or in need of an upgrade, comprehensive background screening matters for you and the HR team. Be sure to use a fully regulated company like us here at Certn. Feel free to explore our other articles and when you are ready to make the move to a background check company, we are here for you.