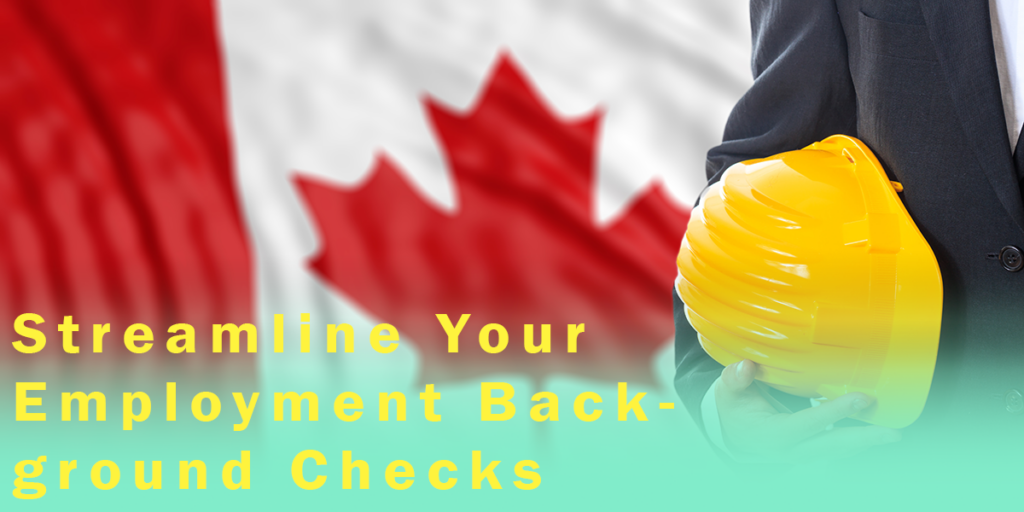 Streamline Your Employment Background Checks
Employment background checks are becoming standard practice in many industries across Canada. Employers carry out these pre employment screening checks in order to verify a potential hire's information, including past employment experience, educational qualifications, and professional references.
Additionally, an employer may need to conduct a criminal background check for employment as part of their hiring process to determine whether the individual has any criminal records that could be a potential risk for the company. This process helps employers to safeguard their business and make more informed hiring decisions. It's important to understand the implications of background checks, what's included in them, and how they can affect employment. Understanding these aspects can help ensure that candidates are provided with fair opportunities during their job search.
What does an employment background check show in Canada?
Pre employment screening in Canada typically reveals information regarding the applicant's criminal record, work history, and educational credentials. Depending on the employer's requirements, additional information may be obtained such as a driving record, Social Insurance Number verification, and/or drug testing results.
Criminal record checks are used to verify that prospective employees don't have any criminal convictions that may affect their ability to perform the job. Credit history checks are used to assess an individual's financial stability and trustworthiness, as well as their overall credit risk. Credit history checks are only used in specific industries and positions where credit history is relevant. Work history checks are used to verify a candidate's employment history, including previous employers and dates of employment. Finally, educational credentials checks are used to verify an applicant's educational qualifications and certifications.
The information obtained via the background check is used by employers to assess the suitability of the individual for employment, and should not be used as a deciding factor in making any hiring decision although certain information could potentially cause a red flag on a background check. What causes a red flag on a background check? Whether something is a "red flag" depends on the history's relevance to the specific job for which you are applying. This includes any criminal records indicating convictions for crimes such as fraud or violence, credit reports that show negative payment history, and any discrepancies between the resume and the information provided in their reference checks.
It's important to note that under Canadian law, employers must provide a copy of the results of the background check to the applicant, upon request, and must have a valid reason for conducting such checks.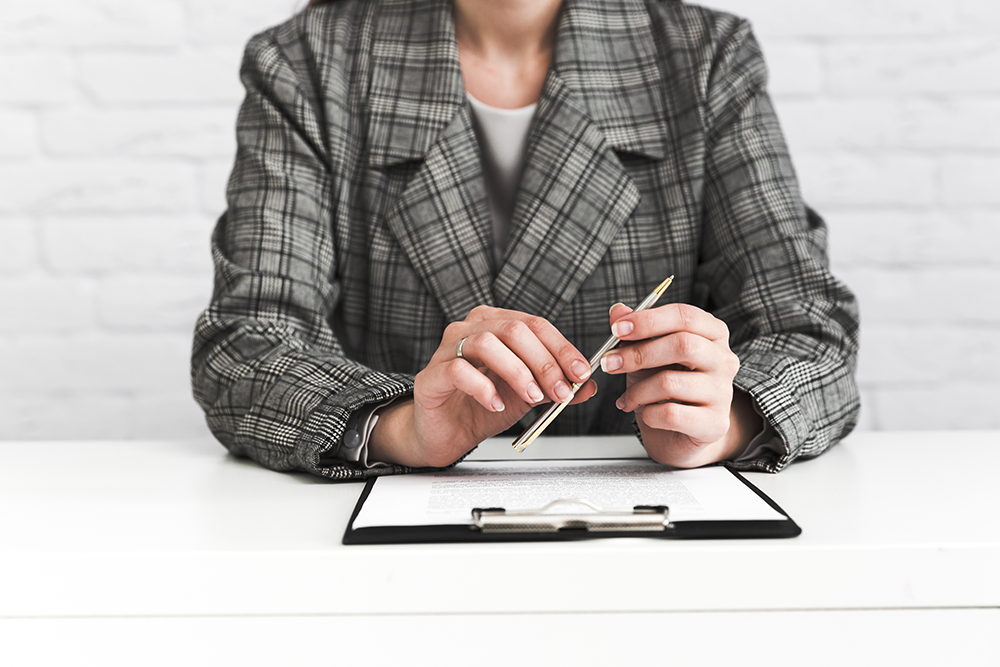 How far back does an employment background check go in Canada?
In Canada, an employer is only allowed to conduct background checks that are job-related and consistent with business necessity. Generally, there are limitations on how far back a potential employer can back on a candidate, consult your regulating provincial and federal bodies for more information.
For most jobs, checks don't need to include information about arrests or criminal charges that didn't end in convictions, though more thorough investigations may be needed for jobs with vulnerable populations (vulnerable sector check) and/or roles that require higher degrees of security clearance (e.g., with the police, security positions, government services, etc.).
The employer must also inform the candidate of any criminal convictions they've uncovered, and their decision whether to hire the person or not hire the person must be based on a legitimate job requirement. Furthermore, employers must obtain explicit consent from the candidate before conducting an employment background check. Consent is typically given in writing by signing a consent form or checking a box on an online application form.
What is a background check for employees in Ontario?
For background checks for employment, what do they check? A background check can include verifying education and previous employment, credit history, criminal record checks, reference checks and other relevant information.
Employers must also comply with privacy legislation when conducting a background check. An employer should ensure that they have written permission from the applicant to conduct a background check and should also provide written notice to applicants of any adverse decisions that may be made as a result.
It's important for employers to remember that background checks can only be used in compliance with the Human Rights Code and other relevant legislation. Employers cannot use background checks to discriminate against an applicant. Furthermore, employers should ensure that they use the least intrusive methods possible when conducting background checks to protect the applicant's privacy rights.
If an employer finds out information during a background check that's not relevant to the job or would be used to discriminate against an applicant, this information cannot be used for making a hiring decision. Further, any sensitive personal information collected during a background check should be kept confidential and not used for any other purpose.
Types of background checks
Name-based criminal record checks
The first level for a background check, known as a name-based criminal record check, can be completed through the RCMP fairly quickly.
Certified criminal record checks
At times, a name-based check may not be sufficient. An employer may elect for a more accurate method known as a certified criminal record check. With this type of check, fingerprints will need to be provided. With fingerprints, a certified criminal record check can be completed in as little as three days if there is no match to a record, however if there is a possible match to a criminal record, or if manual processing is involved, it could take up to 120 days.
Employers may choose to conduct this type of check if they are not hiring for a position that involves working with vulnerable populations such as children or the elderly.
Vulnerable sector check
This type of check is best completed at your local police station. This is a specific check for people who are in a position of authority or trust while working with children or other vulnerable people such as the elderly, or physically disabled. Usually this is a standard check for individuals who work in healthcare and often volunteers.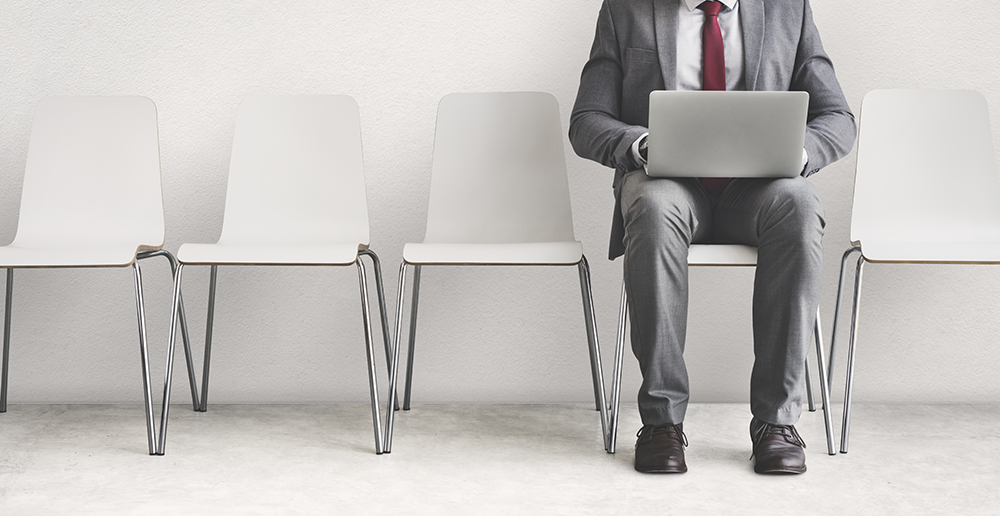 Can you run background checks on employees in Canada?
In Canada, employers can run background checks on their employees in certain cases. This can be done through a criminal background check for employment, which is provided by the Royal Canadian Mounted Police (RCMP).
In most cases, an employer that does not require a vulnerable record check will obtain a name-based criminal record check, or an certified criminal record check.
Both types of background checks allow employers to obtain information on an employee's criminal record, including any past convictions, charges still before the courts, or other relevant information that may affect the suitability of the individual for employment.
It is important for employers to remember that in Canada, the use of criminal background checks for employment purposes is subject to certain restrictions, including obtaining consent from the individual being screened. Speaking of consent, here is the link to the federal government background check consent form PDF.
It is also wise that employers take into account provincial and territorial laws that may apply. Consult your local legislation for more information on this subject and be mindful of the Canadian Privacy Act.
Understanding the implications of background checks and what is included in them is important. Employers have to safeguard their businesses and make informed decisions when it comes to the hiring process, while potential employees must also be aware of the importance that background checks play in their job search. Although it can be intimidating to know that employers are verifying your information, by being prepared and understanding what these checks entail, individuals can ensure they are provided with fair chances for employment.

It is essential for businesses and candidates alike to be aware of pre-employment background check processes and how essential these safeguards are for protecting you and your rights. Keeping up with employment compliance regulations can help to ensure a safe hire for both employers and employees.