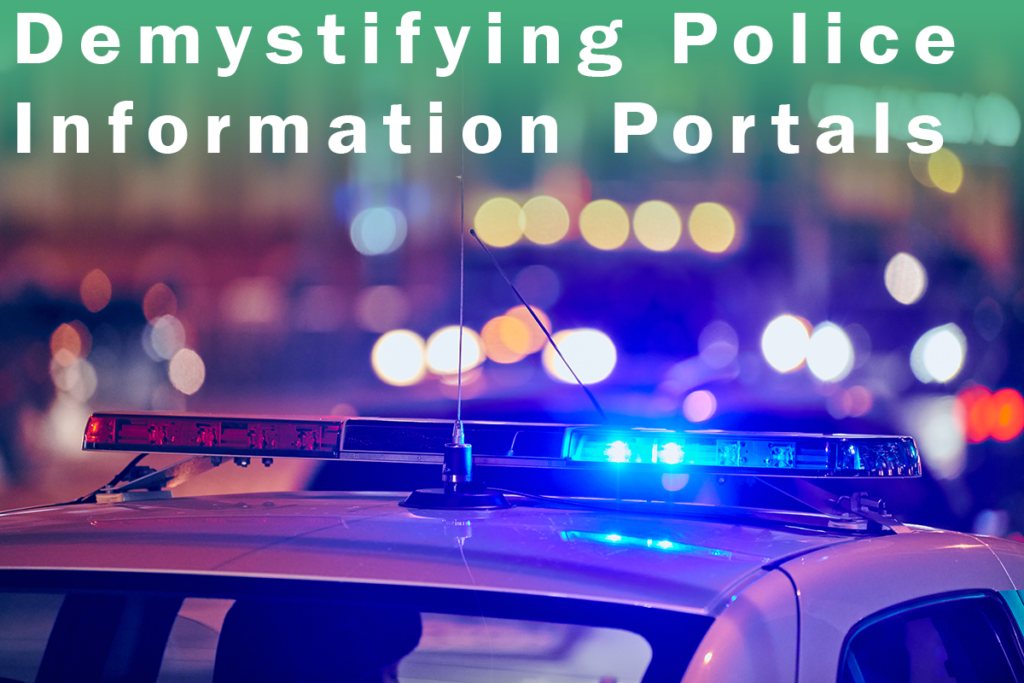 Demystifying Police Information Portals
At the time of writing this post there are over a quarter billion search results for police information portals, with ads from numerous companies, and most police stations in Canada have their local area police website listed in the organic search results. It can be difficult to cipher through all of the search results, and as a recruiter for your organization, time is money.
In today's blog, we demystify police information portals and spotlight how a background check works in our nation's capital, Ottawa.
A Quick definition
To quickly define, a police information portal (also referred to as PIP in Canada) is a secure online system that provides an integrated system for police officers to access and manage information about individuals in their community.
The portal includes various forms of intelligence data and includes tools for sharing information with other law enforcement agencies. Through the portal, police personnel can search databases, locate suspects or victims, store evidence, and generate reports. Access is restricted to authorized individuals only.
Each law enforcement agency in Canada has a portal, and each local police agency shares information about criminal charges with a national database that's governed by an authorized federal organization. That information is distributed to Canadian law enforcement agencies when a check is made for an individual from the local police agency.
More information about this process can be obtained from the Toronto Star.
The Difference between a PIP and an Official Police Website
Law enforcement official websites are not police information portals, however those official police websites can act as a conduit for release of relevant information to the general public when deemed necessary for public safety by law enforcement personnel.
Types of information on the PIP
The type of information available on PIPs may vary, depending on the jurisdiction in which they operate. PIPs may include background records, intelligence reports, traffic violations information, and more. A background check on an individual through a police station or other authorized organization can usually be done using this information, when following the proper protocol.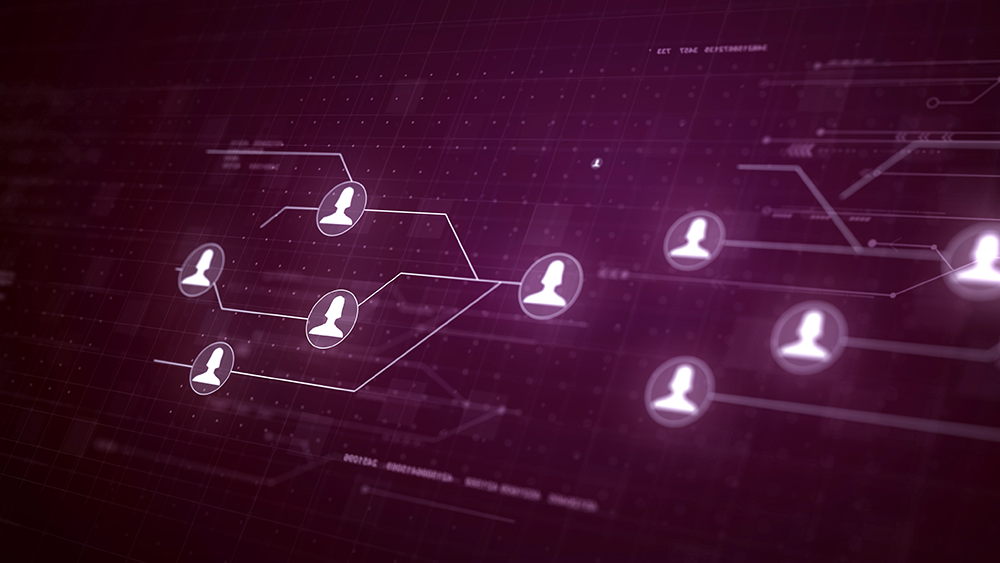 Local law enforcement snapshot: Ottawa Police
The Ottawa Police have a wonderful website and an online portal specific for performing background checks. There are specific rules in place for obtaining a background check using this information. Checks can be obtained in person at 2670 Queensview Drive, or you can apply at their online portal. Any questions or concerns can be directed to: [email protected].
In order to apply for a record check through their portal, the Ottawa Police require you to be a resident of Ottawa, Ontario, Canada, and you need to prove that with identification. They indicate that requests from their system need to be made through the police department in your area of residence.
Here is our source for detailed record check information in Ottawa.
The types of record checks that the Ottawa Police provide are:
Level 1 Record Check
This check is intended for candidates who require this basic check to be an employee or volunteer. They specify that this check is not intended for individuals looking to work with vulnerable persons. The results in this check are comparable to what Certn calls Basic Criminal Record Checks.
Additionally:
A portion of fees will be waived for volunteers that bear a letter on official letterhead from the organization they are volunteering with. More specific details can be found at the source referenced above.
Fingerprint services are not offered for this type of record check.
If a list of convictions is required, you may be advised to attend a private fingerprinting agency.
Level 2 Judicial Matters Record Check
This check is similar to the Level 1 check, the bigger difference being that some organizations will require the Level 2 check, but do not require a sex offenders check with a record of suspension.
The Level 2 check is essentially a collection of offence information, which includes convictions, charges, judicial orders and outstanding warrants. Once more, further details can be obtained at the source. The results are comparable to an Enhanced Criminal Record check through Certn.
Level 3 Vulnerable Sector Check
This check is intended for people who will be working or volunteering in any capacity where the candidate will be in a position of authority or trust while working with vulnerable persons in Canada.
In Canada, the definition for a vulnerable person can be found on the Government of Canada Justice Laws Website.
Additional Reading: More Features about the PIP
Police information portals serve to provide a central platform of resources for the public and law enforcement personnel. These portals often feature a range of tools, services, and other materials that can be used by police personnel.
Many systems allow authorized personnel to exchange messages with peers across different jurisdictions or departments. This helps ensure efficient communication between officers from different regions while maintaining data privacy and security protocols.
Some information collected in the portal can then be used to alert residents in their area via the local police website, when it will be of service to the community.
Through the release of information from the portal via local news channels, the local area official police website or other portals such as verified social media channels, residents of the community can access helpful information on developing situations, can stay up-to-date on safety issues, and can help participate in solving current crimes in the community.
An added bonus of police personal coordinating information from the PIP to the official local police website is this also helps to improve police relations in the community.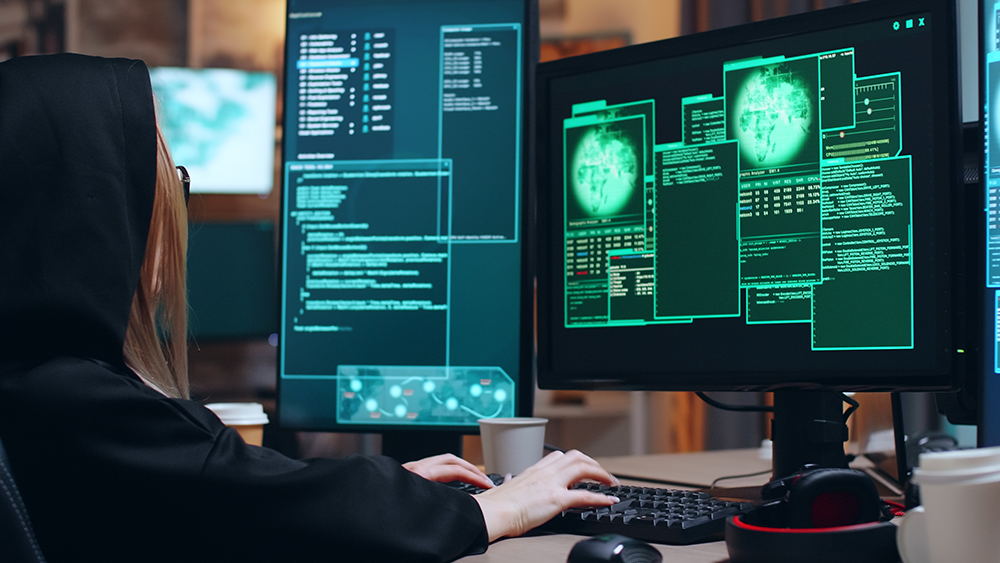 Security of Police Information Portals
Police information portals are a tool utilized by law enforcement and other public security organizations that provide access to secure data. These portals help protect sensitive and confidential data from unauthorized access, and provide an efficient way of sharing such information between law enforcement organizations.
By utilizing advanced authentication methods, these portals can ensure that only authorized personnel have access to the necessary data. Furthermore, they provide secure communication channels for any exchanges of confidential information; which helps prevent any interception or tampering with the shared data.
Overall, police information portals offer increased safety and security for all parties involved in the exchange of sensitive and/or confidential information. They provide a cost-effective solution for agencies looking to strengthen their communication lines while ensuring their private records remain secure.
Conclusion
Police information portals can be incredibly useful tools for law enforcement agencies as they enable officers to quickly access relevant data without having to manually search through paper documents or maintain a complicated database.
By understanding the features and benefits of police information portals, HR professionals can make more informed decisions when it comes to choosing an appropriate agency to service their background screening needs.
We hope that today's overview provided in this blog post has helped create some awareness around PIPs.