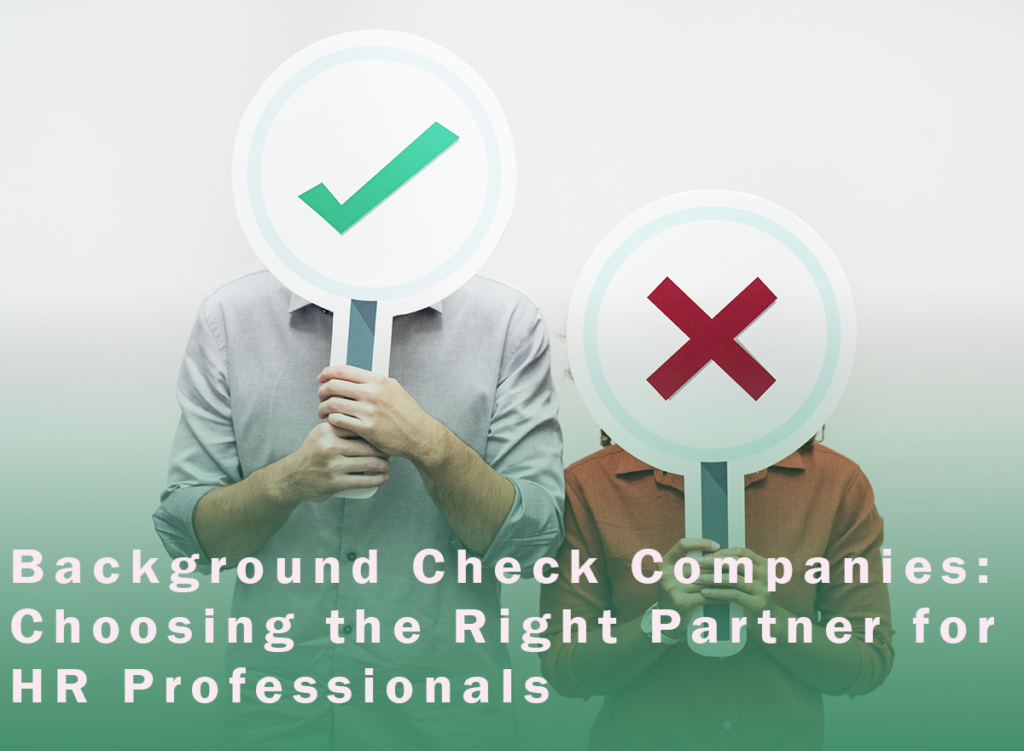 Background Check Companies: Choosing the Right Partner for HR Professionals
As an HR professional, ensuring potential new hires are a good fit for your organization can be daunting. You must look beyond resumes and references and consider conducting a background check. To make this process as smooth as possible while ensuring you hire the most eligible candidate, finding a reliable background check company that promptly provides comprehensive and accurate results is essential.
The importance of conducting background screening when recruiting a new hire is something to consider. With numerous companies offering similar services, it's vital to research and find the best fit for your organization. Consider factors such as the types of checks offered, the company's reputation and experience, and the level of customer support provided. Take time to decide and ensure that the chosen partner aligns with your organization's values and needs.
With the right partner by your side, you can have peace of mind knowing that you're made an informed and ethical recruitment decision. Let's take a closer look at what exactly goes into choosing the right partner so you can ensure no stone is left unturned when vetting candidates.
What background screening companies do, and why are they essential for Human Resources
Background screening companies specialize in researching and validating information about job candidates. These checks are crucial for employers trying to maintain a safe work environment, and ensure they are hiring the most qualified candidate. With proper background screenings, organizations can avoid costly hiring mistakes that could affect the company's reputation, legal liabilities, and potential financial damages.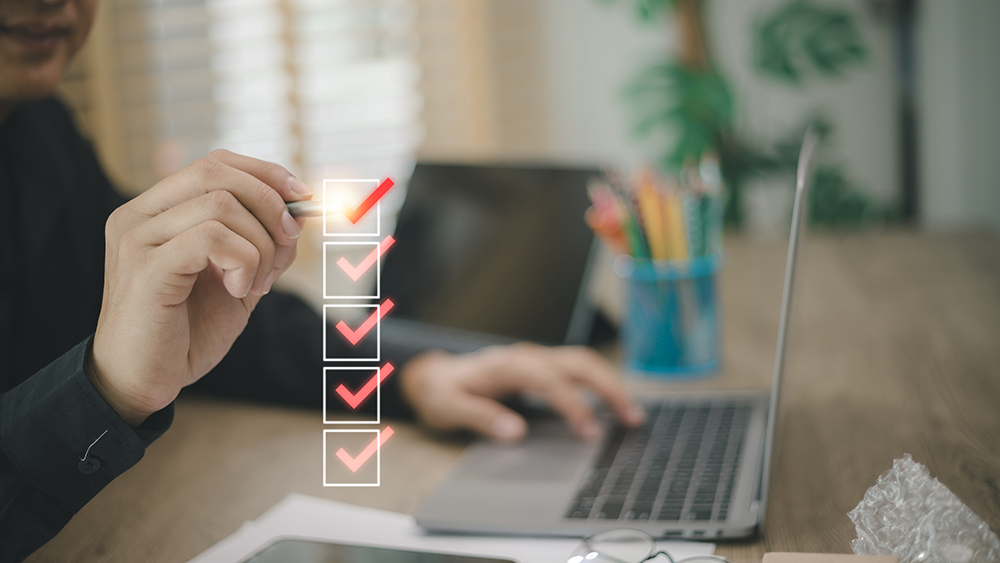 Types of checks and how to choose the best option
Reviewing someone's background has become increasingly necessary for a number of reasons. With different types of checks available, you need to choose the right option for your specific needs.
Some of the most common checks include personal background and history, reference checks, employment verification, and driving history checks.
It's essential to identify what information is the most crucial for your situation. For example, you may want to prioritize a driving records check if you're going to hire someone with access to a company vehicle.
Factors to consider when selecting a service provider
When selecting a provider, accuracy should be the top priority. After all, running an inquiry into someone's past aims to gain insight into an individual's history, and inaccurate information can have serious consequences.
Additionally, turnaround time plays a crucial role in the hiring process. Companies need to ensure they receive the information they require promptly. Pricing is also a consideration, as employers must balance cost with quality. Finally, a responsive and accessible customer service representative is essential to respond to urgent inquiries. Overall, selecting a background check provider requires careful consideration and analysis of these and other vital factors.
How different regulations affect the type of check
Not all states and countries follow the same regulations when investigating someone's background.
These varying regulations can have an impact on the scope of uncovered information during an investigation. As such, employers and individuals need to be aware of the specific regulations in their area to ensure compliance with local laws.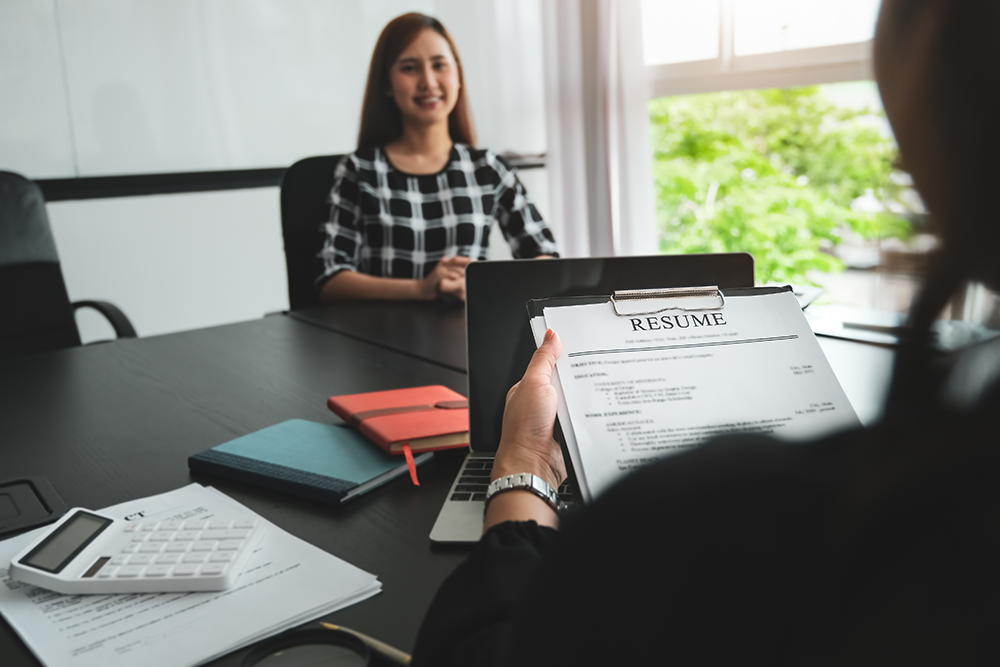 The importance of using the same company for multiple jurisdictions for consistency in results
When it comes to doing business across multiple jurisdictions, consistency is vital. That's why using the same background screening company for all your global checking needs is helpful. By doing so, you can ensure you get the same high-quality results no matter where you operate. Not only does this help you stay compliant with the various local laws and regulations, but it also makes it easier to manage your hiring process.
Plus, when you work with a single company, it will be easier for them to anticipate your needs since they are already aware of objectives. So, if you're looking for a smart way to streamline your operations and maximize your results, consider working with a company that can provide consistent support across all of your jurisdictions.
Best practices when working with a background check company
When working with a service provider, there are a few best practices to keep in mind. First and foremost, it's essential to ask questions. Feel free to clarify doubts or concerns; it will help you understand the process. Additionally, make sure to review the company's policies and procedures thoroughly. This can help you ensure that they screen individuals ethically and transparently, protecting you and the individual in question.
Finally, keep an open line of communication with the company throughout the process. This will help prevent misunderstandings and allow for a more efficient and practical experience. Remember, the more you actively engage with your service provider, the better your chances of receiving high-quality services.
Ultimately, ensure you choose a provider that offers quality services, fast turnaround times, and customized solutions for your business needs. Furthermore, look for companies that provide excellent customer service and have the experience necessary to assist you. With the right partner, HR professionals can ensure their organization's future growth and success by making hiring decisions based on the most accurate information.